Monza vom Kolenda



Hi John & Susan,
Monza will be 2 in June, hard to believe!! He's such a great buddy, excellent temperament and such a loving dog. He has quite the personality! Monza is planning to learn to water ski this summer!.
~L Nykun Rockford MI~
---
Max
I purchased Max from you in Nov. 2002, as an early Xmas gift for my husband. Ever since his arrival he's been like family. He is by my side at all times and is very obedient. Every morning, Max helps get the kids out of bed and barks at them to shower at night. During the day he watches over our youngest and occasionally helps her dig in the dirt, as needed. But when it's time for work he's ready to go! He is the most loyal pet we have ever owned and we couldn't have asked for a better dog. Thank you.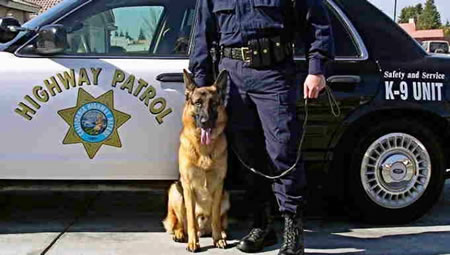 ---
Rosey vom Kolenda
Rosey is doing great! Your perception of her brains and personality were "right on the money". She has many outstanding qualities, including those instincts perculiar to German Shepherds, especially love and affection. In short, she continues to be everything we could have expected or even hoped for. Every day seems to bring new adventure and broadens our correlative horizons. She is truly an amazing dog and we are delighted that you made her available to us.



Miss Rosey at 6 years old.
Dear John & Susan,
It is hard to believe that it has been 61/2 years since you sent Rosey to us. In the interim, she has matured into a breathtakingly beautiful, unusually smart and sweet lady who does her job everyday taking good care of us and making sure that our home is appropriately protected from the uninvited.   She has, as you alerted us at the outset, an instinct to be the boss but lets us think that we are in charge. In short, she has grwon into an intergrel member of our family and well known to our freinds and neighbors who affectionately refer to her as "Miss Rosey"    2010
Dear John & Susan,
Rosie at 8 1/2 – still beautiful and doing great. Not a day goes by that we don't appreciate your placing her with us.
Thank You again.
Curly & Bobbie
---
Tyson
Here is a picture of our boy Tyson. He's from the Cyro and Bella litter on April 7th. He's doing great and is a complete sweetheart. He and our other dogs are best friends. I just wanted you too see a picture of how he's grown and tell you how much we love him. If he's any idication of a typical german shepherd, I'll never own another type of dog! Thanks a million for him.
–Mark and Melanie Sands
Hopemills, North Carolina
---
Williams Dante vom Kolenda
" We love our Dante"
~Corneluis & Marsha~ Ohio
---
Nyssa vom Kolenda


Michael and I just love Nyssa. She is now 61/2 months and is all puppy, but soooo smart and so beautiful.
~Nancy Aylor & Michael Wilkerson~ Flordia
Nyssa at 4 years old 2011


---
Sonny vom Kolenda


Sonny and Lena 2010
~Ann & Dave Buchanan, Wellston MI~
---
John & Susan,
Attached you will find another picture of Delmira who now has turned 1 year old.  She celebrated by doing two of her favorite things chasing a ball and then going for a swim.  Thanks again, she's a super dog, actually we are contemplating about getting another shepherd from you all.
Jim Allen


Attached you will find a picture of Delmira and Jimmy at our mountain home in North Carolina in August.  She is a great companion and loves everybody, thank you so much she's perfect.
---
Hi,
Just wanted to wish you all a great holiday and say how much we love our 6 mo old Emma.   (she was Rooney/Odetta girl #3 born in June)   She's about 60 lbs now.   She experienced her first snow yesterday and I thought I'd send you a couple of pictures.  She's a great dog and a great addition to our family.  Everywhere we take her, people comment on what a gorgeous shepherd she is, and she was the star of her puppy training class.  We often sat there the last 15 minutes with nothing to do while some of the other pups were trying to learn what she got in the first five minutes.  She's very good to stay right with us on long walks on the farm.  If we could just get her to stop using the cat for a chew toy, things would be perfect.  LOL
Anyway, here are the pics:
Best regards, the Weavers in Tennessee